Soft Drinks have long been associated with excessive sugar content and thereby obesity. However what many do not know if that consumption of soft drinks causes nutritional deficiency.
What is Soft Drink
Soft Drink is a drink that typically contains carbonated water, a sweetener and a natural or artificial flavoring agent. Sweetener is generally sugar, however it could be high-fructose corn syrup, fruit juice, sugar substitutes (aspartame as in the case of diet drinks) or a combination of these. At times Soft drinks also contain caffeine, colorings, preservatives and other ingredients.
Soft drinks are called "soft" in contrast to "hard drinks" (alcoholic beverages). Small amounts of alcohol may be present in a soft drink, but the alcohol content must be less than 0.5% of the total volume if the drink is to be considered non-alcoholic. Fruit juice, tea and other such non-alcoholic beverages are technically soft drinks by this definition but are not generally referred to as such.
Soft Drinks Causes Nutritional Deficiency
Excessive consumption of carbonated or soft drinks is associated with several health concerns such as obesity[1][2][3] type 2 diabetes[4] and dental caries. However what is not commonly known among masses is that Soft Drink Causes Nutritional deficiency.
Hypokalemia – Soft Drink Caused Potassium Mineral Deficiency
Excessive Consumption (4-10 L/Day) of Soft Drinks has been attributed to severe Hypokalemia[5] (low potassium levels). Generally concentration of Plasma potassium is low with almost 98% inside the cells. Hyperkalemia refers to the opposite condition in which the concentration of the electrolyte potassium (K+) in the blood is elevated. A person suffering from Hupokalemia may suffer from:
People with mild hypokalemia may not notice any symptom, however they may complain of a small elevation in blood pressure[6] and can occasionally provoke the development of an abnormal heart rhythm.
People with severe hypokalemia may feel muscle weakness, myalgia, tremor, and muscle cramps (owing to disturbed function of skeletal muscle), and constipation (from disturbed function of smooth muscle).
With more severe hypokalemia, flaccid paralysis and hyporeflexia may result.
Soft Drink Caused Calcium Mineral Deficiency
A Micronutrient for our body and healthy bones is Phosphorus, which is commonly found in soft drinks. Excessive consumption of soft drinks results into excess of Phosphorus leading to degeneration of bone mass.[8,9]
The hypothesis behind this phenomenon is that the phosphoric acid contained in some soft drinks (colas) displaces calcium from the bones, lowering bone density of the skeleton and leading to weakened bones, or osteoporosis.[10]
People who consume high quantity of soft drinks (high in phosphoric acid and sugar or worse—aspartame] face this situation where their blood Phosphorus levels increases. Parathyroid glands produces hormone (PTH) that with vitamin D regulates calcium levels in the blood. Excess phosphorus or insufficient calcium causes the parathyroids to produce excess PTH that then restores blood calcium by robbing calcium from our bones. If your diet is also deficient of calcium, which is generally the case world over or if you have lack of Stomach hydrochloric acid production or a lack of vitamin D (which is also quite common), the results are devastating to your health. The ideal calcium—phosphorus ratio per 100 cc blood is 10 PPM calcium—3.7PPM phosphorus. This is the only usable ratio. Excess phosphorus to calcium ratio may cause headaches, nausea, yellow skin, weariness, and inflammatory conditions that may show anywhere in the body (pyorrhea, arthritis etc.). It definitely is a major cause in the epidemic of osteoporosis, muscle twitches & cramps, Transient Ischemic Attacks (TIA / mini-strokes), high blood pressure, osteomalacia (softening of bones). Therefore Consumption of Calcium, Vitamin D and Betaine HCL will resolve the health concerns.
Another hypothesis is that excessive consumption of soft drink inhibit calcium utilization with high phosphorus content.
Soft Drink Caused Iodine Deficiency
The colas, in particular. contain a significant dose of caffeine (45 mg per 12 ounce serving). Many contain large quantities of sugar, or perhaps worse. aspartame. All contain significant amounts of chlorine and fluorine. The chlorine and fluorine depress the thyroid by displacing Iodine from the gland, slowing metabolism, lowering blood sugar—contributing to weight gain.
Supplements to Help you deal with Nutritional Deficiencies caused by Soft Drinks in India
So you are a soft drink lover and are concerned with its impact on your health, otherwise you would not have reached till this part of the article. But what is most important is that you want to get better and get healthy. Below are some supplements you must consider:
1. Multi-Vitamin-Mineral-Supplement:
Multivitamins as the name suggests are dietary supplement with combination of vitamin and Sometimes these supplements are also known as multi-minerals or multi-vitamin-minerals. Multi-vitamins are available in the form of capsule, tablets, powder and liquid. A good quality multi-vitamin-mineral-Supplement is a great base for a step towards overall health and well being. Make sure that your Multi-Vitamin-Mineral-Supplement has full spectrum minerals and Vitamins and it does not contain Iron and Copper. Avoid Gummy and chewable multivitamins as they are high in sugar and contain much lesser vitamin and mineral content compared to standard multivitamins.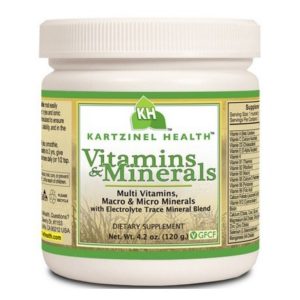 2. Potassium Mineral Supplement:
Mild hypokalemia (>3.0 meq/l) may be treated with oral potassium supplements or as this is often part of a poor nutritional intake, potassium-containing foods may be recommended, such as leafy green vegetables, avocados, tomatoes, coconut water, citrus fruits, oranges, or bananas.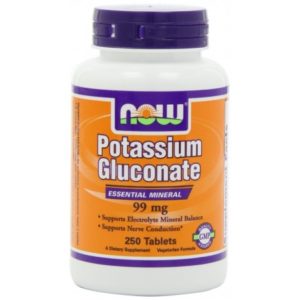 3. Iodine Mineral Supplement
Iodoral Iodine Supplement will help you recover from Iodine deficiency and will help you restore your good thyroid gland health condition.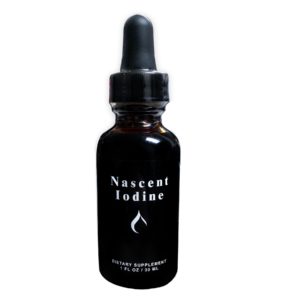 4. Calcium Mineral Supplement
Calcium mineral supplement will help you build your calcium levels and thereby help you restore balanced Calcium-Phosphorus levels.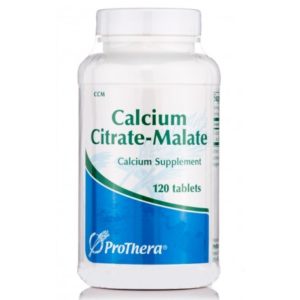 Sources:
Malik, V.S.; Schulze, M.B.; Hu, F.B. (2006). "Intake of sugar-sweetened beverages and weight gain: a systematic review". American Journal of Clinical Nutrition 84 (2): 274–328. PMC 3210834. PMID 16895873.
artanian, L.R.; Schwartz, M.B.; Brownell, K.D. (2007). "Effects of soft drink consumption on nutrition and health: a systematic review and meta-analysis" (PDF). American Journal of Public Health 97 (4): 667–675. doi:10.2105/AJPH.2005.083782. PMC 1829363. PMID 17329656.
Woodward-Lopez, G.; Kao, J.; Ritchie, L. (2010). "To what extent have sweetened beverages contributed to the obesity epidemic?". Public Health Nutrition 14 (3): 499–509. doi:10.1017/S1368980010002375. PMID 20860886.
Imamura, F; O'Connor, L; Ye, Z; Mursu, J; Hayashino, Y; Bhupathiraju, SN; Forouhi, NG (21 July 2015). "Consumption of sugar sweetened beverages, artificially sweetened beverages, and fruit juice and incidence of type 2 diabetes: systematic review, meta-analysis, and estimation of population attributable fraction". BMJ (Clinical research ed.) 351: h3576. doi:10.1136/bmj.h3576. PMID 26199070.
Tsimihodimos V, Kakaidi V, & Elisaf M. (June 2009). "Cola-induced hypokalaemia: pathophysiological mechanisms and clinical implications". International Journal of Clinical Practice 63 (6): 900–2. doi:10.1111/j.1742-1241.2009.02051.x. PMID 19490200.
Krishna, GG; Miller, E; Kapoor, S (1989). "Increased blood pressure during potassium depletion in normotensive men". The New England Journal of Medicine 320 (18): 1177–82. doi:10.1056/NEJM198905043201804. PMID 2624617.
"Sources of Dietary Protein" (PDF). University of Massachusetts Medical School. Retrieved

2012-03-10

.
Sugary Drinks or Diet Drinks: What's the Best Choice?". Harvard School of Public Health. Retrieved

2011-10-14

.
J Bone Miner Res. 2003 Sep;18(9) 1563-9
Heaney RP, Rafferty K. (September 2001). "Carbonated beverages and urinary calcium excretion". American Journal of Clinical Nutrition 74 (3): 343–347. PMID 11522558.