Now that rains have stopped, you can feel the autumn crispness in the air. And before you know, winter will crack your lips and cover your shoulders with a thin layer of dandruff flakes. Time to stock up on the best anti dandruff shampoo in India.
Dandruff is a benign but irritating condition that often exacerbates with the onset of winter. While there is no known cure as such, there are some hair care products that can help you get rid of it at least temporarily. Before we go into that, let us look at the problem itself.
What is dandruff?
Dandruff is an otherwise painless skin condition that results in the flaking of the scalp. It is often accompanied by itchiness. Sometimes, the situation may intensify and lead to seborrheic dermatitis.
There is no known answer to what causes it. Scientific studies show no correlation between the occurrence of dandruff and hygiene. Depending on your skin type and genetic conditions, dandruff becomes more pronounced during certain seasons.
Symptoms usually identify it- we know it is dandruff when we see white dead skin cells dusting our shoulders and sticking to our hair. (1)
What causes dandruff?
Dandruff is basically dead skin cells sticking to your scalp. It is caused due to overgrowth of skin cells on your scalp and often results in itchy scalp and hair fall. Though dandruff can be both oily and dry, it is more pronounced in dry scalps.
Though dandruff is not harmful per se, it can cause serious self-esteem issues. The resultant hair fall may also impact your confidence levels. Spotting someone with dandruff may make their social peers wary of them.
How to remove dandruff at home
It is a fairly common problem, and everyone has suffered from it at some point in their lives. Dandruff is more common among men. Scientists generally recommend the use of anti-fungal cream or dandruff shampoos for topical application. There are medicated products like Selsun shampoo that are used to remove dandruff from the scalp. (2)
Usually, dermatologists prescribe shampoos or scalp serums containing zinc pyrithione or selenium sulfide. If you look at the drugstore medicated products, they will all have either of these listed in their ingredients. These are undoubtedly very effective, but they dry your hair and scalp out and leaves hair feeling rough and frizzy.
Home Remedies for Dandruff
In Indian households, lemon juice, onion juice, neem and tulsi extracts are widely used to treat dandruff. The main reason for this is that these natural ingredients are known for their anti-microbial properties. However, these are used only after dandruff becomes prominent.
Coconut oil for Dandruff
Coconut oil's conditioning and moisturising properties are well known. It also may reduce the severity of dandruff. Since dandruff is flaking of the scalp, it often worsens when the weather is dry. This is the reason that most people with dandruff see excess flaking in winters. Studies indicate that regular application of coconut oil may prevent irritation and flaking of the scalp. (3)
Olive oil for Dandruff
Olive oil is a good option if you want to remove dandruff temporarily. Massage a bit of warm olive oil on your scalp. Pay special attention to areas where there is more flaking. Now, use a brush to brush your scalp to remove the dead skin cells gently. (4)
Tea tree oil for Dandruff
Among essential oils, tea tree oil is famous for its anti-microbial and soothing properties. Studies show that treating dandruff with tea tree oil presented encouraging results. (5)
Aloe vera for Dandruff
Aloe vera is not only a right antibiotic, but it is also known for its cooling and soothing effect. It can soothe the scalp and reduce itchiness. Moreover, it can fight scalp infections, thereby reducing the chance of dandruff and preventing hair fall. (6)
How to treat dandruff at home?
Squeeze a big lemon. Mix the lemon with coconut oil and apply to your scalp. Wash off with a mild shampoo after two hours. You can also apply the lemon juice directly to your scalp.
Make a hair masque with lemon juice, yoghurt and coconut oil if your scalp is very dry. Apply on the scalp and hair, and wash off after an hour.
Take dry amla powder, mix it will lemon juice and apply on your scalp. Or, you can boil the amla in an iron pan and reduce that solution to a thicker paste, and use it instead of the powder.
Keep the mixture on your scalp overnight. Next day, you can wash it off directly, or apply coconut oil on the hair strands for extra conditioning.
The main thing to remember here is that dandruff is the flaking of the scalp, and so, it requires that you get rid of the dead skin cells regularly. Hence, shampoo your hair at least twice a week. Otherwise, your scalp will get dirty and oily, which increases chances of infection. This can increase dandruff and also lead to hair loss.
Washing it regularly will also soothe an itchy scalp, which is a common side-effect of dandruff occurrence. However, you should also be careful that the products you use do not leave you with a dry scalp- because then it becomes a never-ending cycle.
It is best to shampoo and condition your hair and scalp regularly to maintain a healthy pH balance and the right amount of skin moisture.
Best Anti Dandruff Shampoo in India
Selsun Blue Dandruff Shampoo Medicated Treatment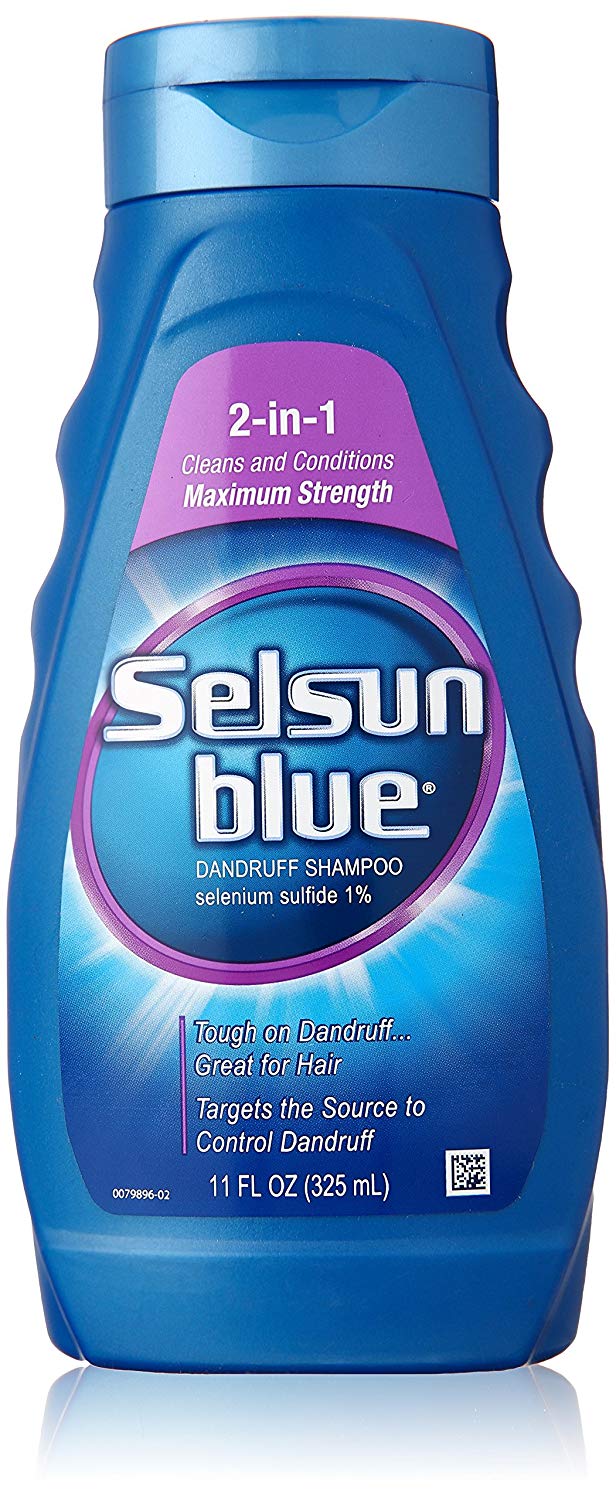 Let us start with the most apparent prescribed product. It is probably the most popular medicated product for removing dandruff. Selsun Blue shampoo is the revamped version that now offers a range of products for different types of skin and severity of the problem.
Selsun draws its name from the compound selenium sulfide, which is a common anti-dandruff agent. Unlike the older products, the new Selsun Blue range does not leave your hair or scalp dry. However, it is still a strong agent, and should not be applied on the broken or cut skin.
Many people have an allergy to sulfate drugs, so talk to your doctor before using Selsun. People allergic to it are better off finding a sulfate-free product for their problem. Most drugstores and chain retailers stock Selsun Blue. You can see the list here.
Clear Anti-Dandruff Shampoo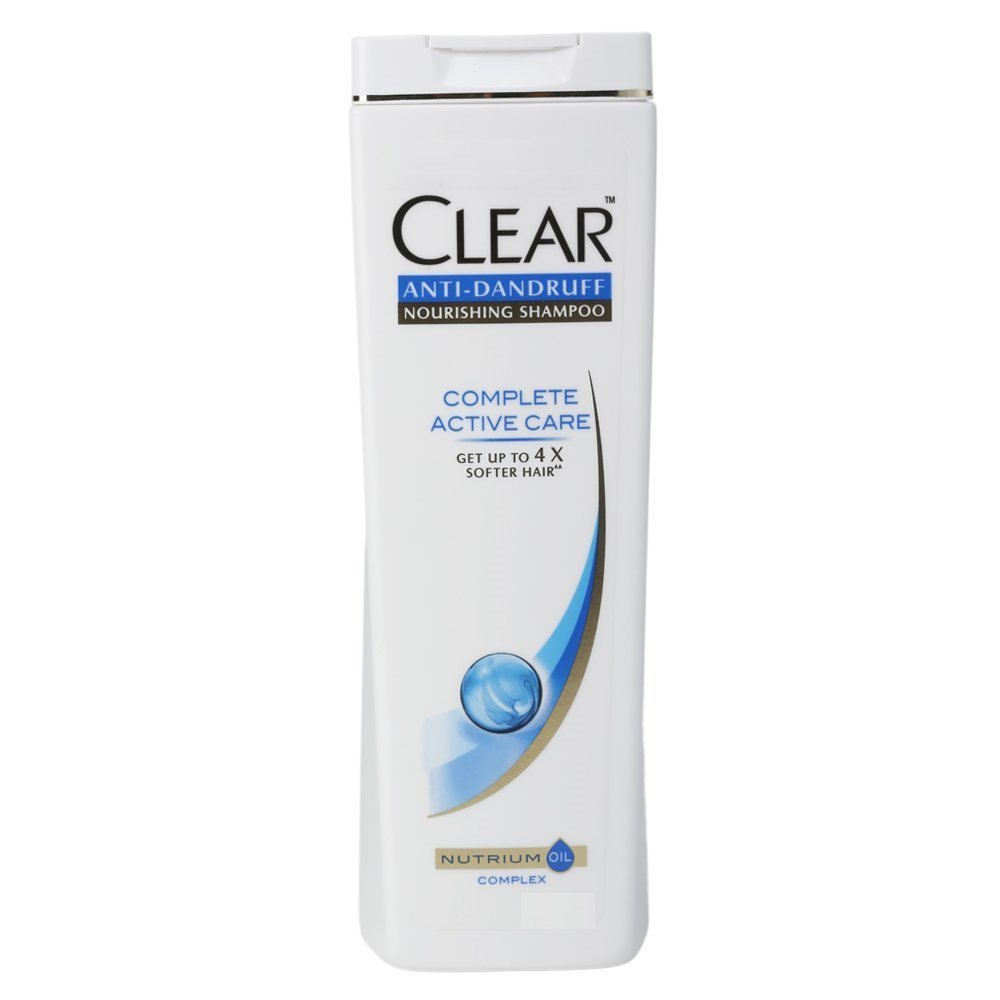 It is one of the most popular brands available in the market worldwide. Clear Scalp and Hair Complete Care Anti-Dandruff Shampoo contains cucumber and mint. Cucumber hydrates and soothes the scalp, and is also a good source of vitamin C. Mint leaves your scalp cool and refreshed. It is excellent at reducing flaking.
For best results, use it with Clear Scalp and Hair Complete Care Anti-Dandruff Conditioner. You can buy it here.
Head & Shoulders Anti Dandruff Shampoo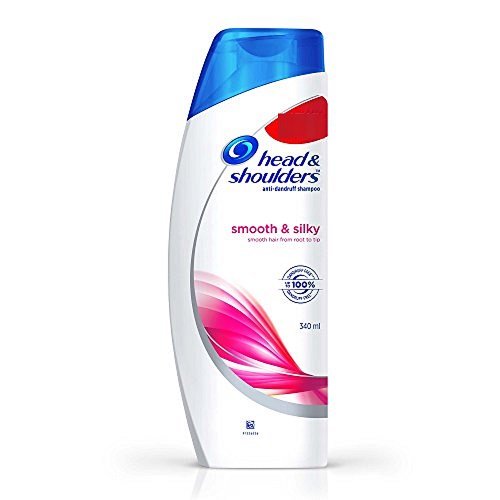 Head & Shoulders is probably the first name that pops up in your mind when talking about anti-dandruff solutions. They offer a range of shampoos- for both men and women. You can choose what suits your needs from the bouquet of their offerings.
Head & Shoulders is a trusted brand and is exceptionally well known for treating itchy scalps. The best product is probably Head & Shoulders Smooth and Silky Shampoo, which removes dandruff flakes and at the same time leaves your hair smooth and silky.
It can be used daily, even for coloured or chemically treated hair. Buy it here.
Matrix Anti-Dandruff Shampoo – Matrix Biolage Anti Dandruff Shampoo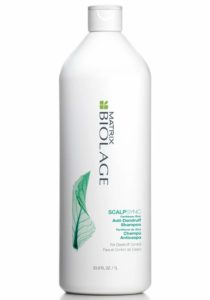 This is one of the best products for those who have sulfate allergy. Matrix Biolage RAW Scalp Care Anti-Dandruff Shampoo is totally sulfated free.
It contains a unique combination of 2.9% active Salicylic Acid + Willow Bark natural origin formula, purifying the flaky scalp and helping to eliminate dandruff.
Apart from being a strong anti-microbial agent, salicylic acid also dissolves the protein that binds cells together. Once individualised and detached from the scalp, flakes are easier to eliminate. It is clinically tested and authorised by the US FDA.
For best results, use it with Matrix Biolage RAW Scalp Care Rebalance Conditioner. Buy it here.
The Body Shop Ginger Anti Dandruff Shampoo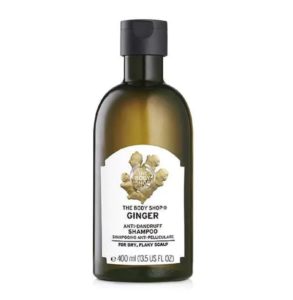 If you have a sensitive scalp and prefer natural ingredients to chemical products, Body Shop Ginger Anti-Dandruff Shampoo is the product for you. It is cruelty-free and mild.
Body Shop Ginger Anti-Dandruff Shampoo refreshes and soothes your scalp. It contains ginger extract, birch bark extract, white willow bark extract and Community Trade honey from Ethiopia. Willow bark is an excellent source of salicylic acid.
Buy it here.
Biotique Anti Dandruff Shampoo and Conditioner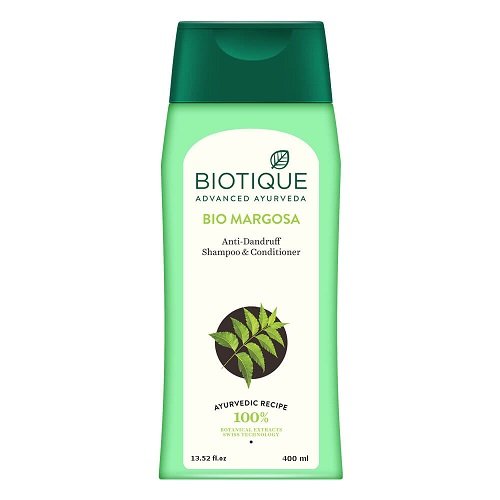 Biotique Bio Margosa Anti-Dandruff Shampoo and Conditioner is a two-in-one product that is guaranteed to leave your hair silky and conditioned. This automatically reduces chances of breakage and dryness of scalp.
It contains neem, which is a miraculous antibiotic. It helps treat scalp infections and soothes the skin. The product blends the natural sap of the margosa and euphorbia trees with the bhringraj herb to control dandruff.
It eliminates the dryness, flaking and itching associated with dandruff. Special pH balanced formula is gentle enough for use every day. Buy it here.
Dove Anti Dandruff Shampoo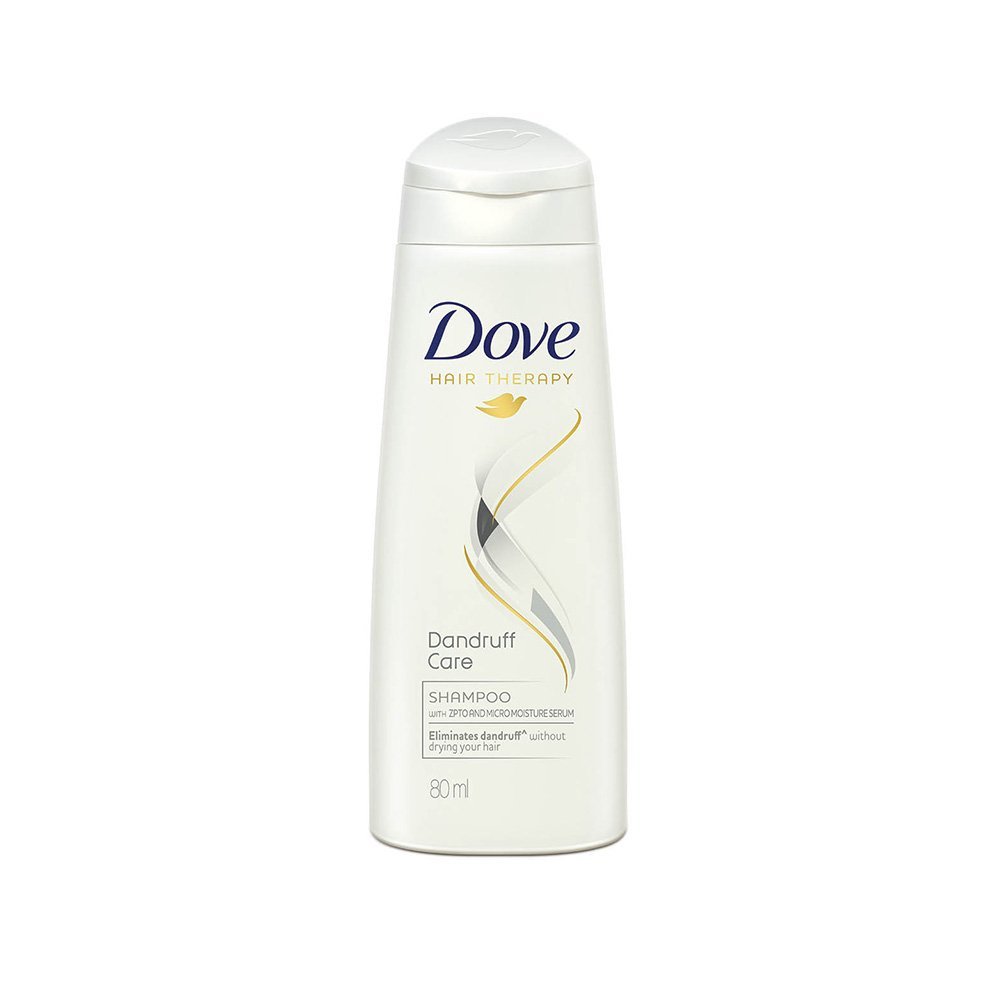 Dove is a long-standing market favourite. It gets rid of flakes, soothes the itchy scalp and keeps hair beautifully soft and smooth. Dove Dandruff Care Shampoo is made with ZPTO and micro moisture serum.
It is an excellent conditioning formula that keeps your hair smooth and silky.
Use it, and you can see the results right from the first wash itself. It also comes in a special pack for men. Buy it here.
VLCC Dandruff Control Shampoo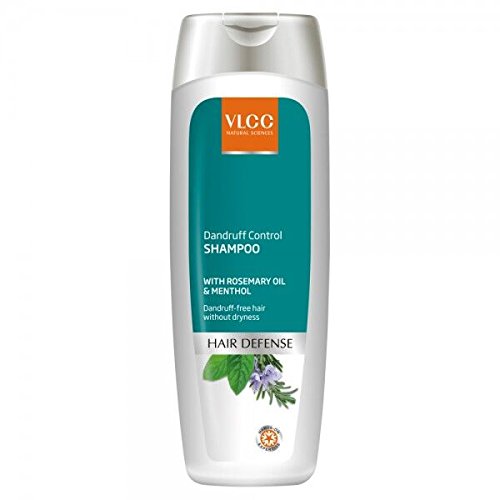 VLCC Ayurveda Dandruff Control Shampoo is another popular Indian favourite. It uses natural ingredients like oils of tulsi, lemon and tea-tree oil. Tea tree oil is the only proven natural anti-dandruff agent.
It is a gentle formula that can be used by everyone, and its herbal ingredients gently remove dandruff while nourishing hair roots and strengthening your hair. Buy it here.
L'Oreal Anti-Dandruff Shampoo

L'Oreal Professionnel Instant Clear Anti-Dandruff Shampoo contains zinc pyrithione, an active anti-dandruff agent. It eliminates visible flakes of dandruff. It is specifically designed for those with occasional dandruff; its purifying formula helps combat and control flakiness. Hair feels light and fresh when running fingers through it.
It is best to take a full anti-dandruff salon treatment at your nearest L'Oreal Professionnel Salon to get your hair the nourishment and treatment that it deserves. You can buy it from any nearby L'Oreal Professionnel Salon. Try finding one here.
Lever Ayush Anti-Dandruff Shampoo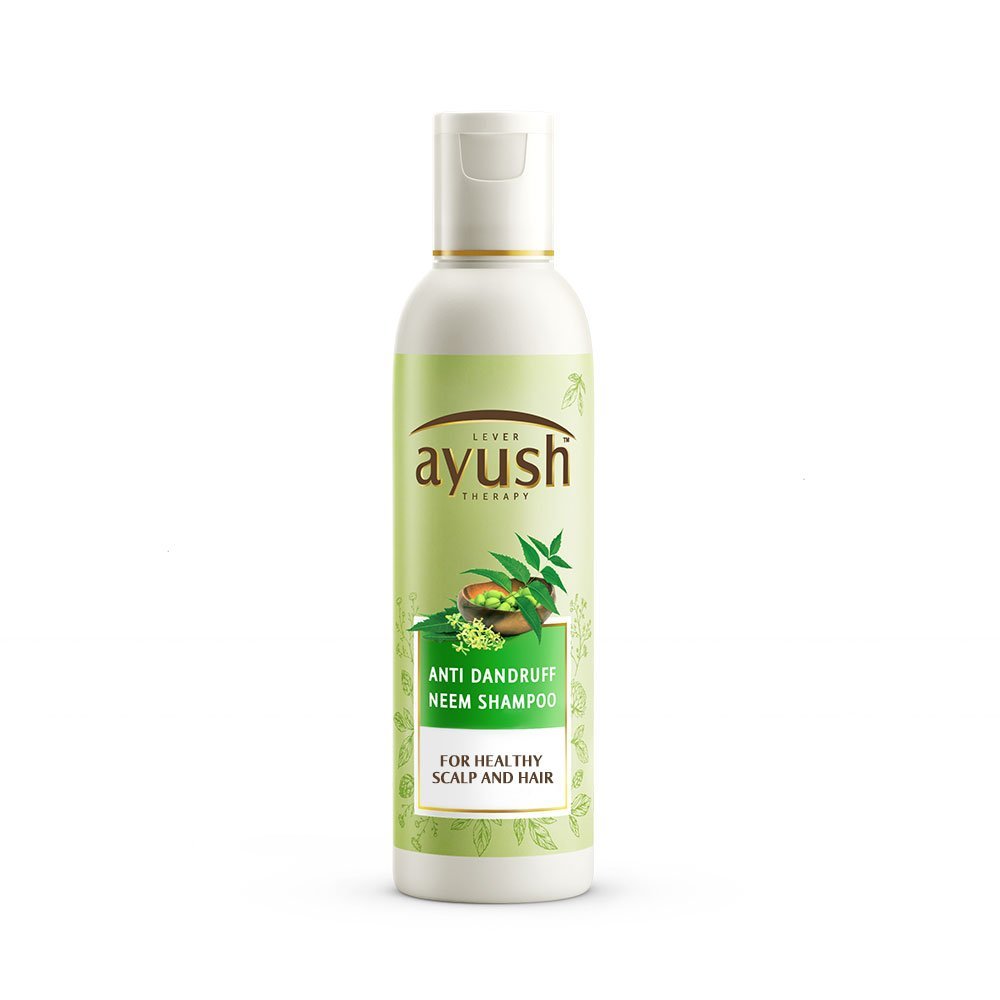 This is another favorite brand in India. Neem is known in Ayurveda to gently cleanse the scalp and prevent dandruff while Rosemary Tailam is known to provide hair with nourishment for growth.
Follow it with Lever Ayush Anti-Dandruff Neem Conditioner. You can buy it here.
Conclusion
In India, there are many off the counter quality anti dandruff shampoos available, that can get rid of flakes with persistent use. However, before trying any medicated formulas, especially those containing salicylic acid or selenium sulfate, consult a doctor to determine if you have any allergies.
Dandruff cannot be cured as such, but it can be eliminated when it occurs. Keep your hair and scalp clean, and condition them regularly to avoid any dirt build up. Regular cleaning with a mild shampoo also reduces chances of infection. Without cleaning, your scalp will become too oily.
In India, the heat may cause sweaty, and that too can attract a lot of dirt and lead to scalp infections and cause dandruff.
For best results, use the shampoo and associated hair conditioner. Buy a product that is made for your skin type so that your anti-dandruff shampoo does not leave your scalp and hair excessively dry and brittle.